Besides the OSI model there was another organization that created a similar reference model which never became quite as popular.

When I'm talking about "not popular" I mean the TCP/IP stack model isn't used often as a reference model…when we talk about layers, people always refer to the OSI model. On networks nowadays we use TCP/IP all the time…
However if you are studying for Cisco CCNA you'll need to know what it looks like. It's called the TCP/IP stack and it's similar except some of the layers are combined and have different names. Here's what it looks like: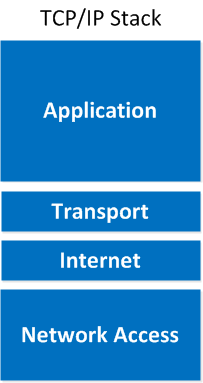 As you can see the upper three layers are now combined to the "Application layer". The network layer is called the "Internet" layer and the bottom 2 layers are combined into the "Network Access" layer.
Here's a comparison between the two models: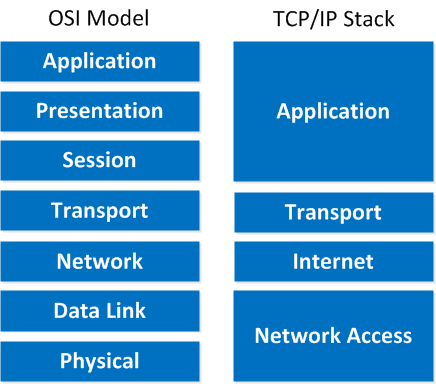 Basically it's the same idea, same model except with some layers combined and different names.  The physical and data link layer are combined into the network access layer. The network layer is now the internet layer and the session, presentation and application layer are combined into a single application layer.