Every now and then people ask me what tabbed terminal program I am using in my Videos. On my desktop I use Linux Mint and most terminal applications for Linux support tabs. For Windows however there are few options, I only know two of them:
Both support protocols like telnet or SSH, those two I use most often to connect to Cisco devices or Linux servers. Let's take a look at SecureCRT first: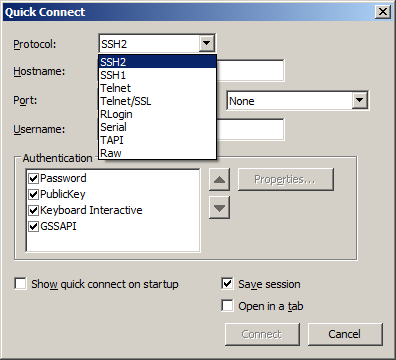 SecureCRT starts with the quick connect screen. Here you can select the protocol you require. Once you connect it will look like this: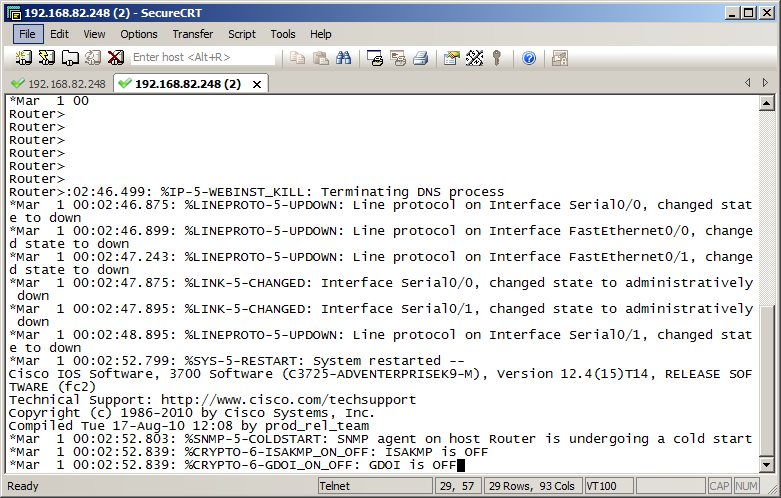 Above I have two terminals with a Cisco router in each screen. It looks clean and simple. If you connect to the same device every now and then you can save it and open it later: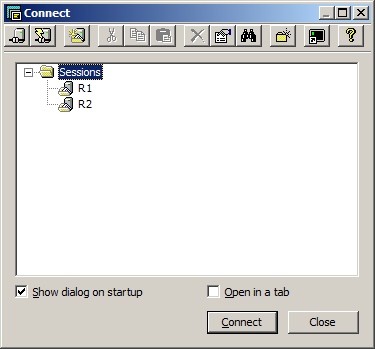 For example I saved my two router screens, connecting to them is now done with a simple click on the 'connect' button. SecureCRT has many features but is not free. I think it's around $99 to buy at the moment which is a lot of an application that opens terminals if you ask me. I don't use any of the features except opening tabs to telnet / SSH devices and saving sessions. A cheaper solution is superputty (it's free!). Here's what it looks like: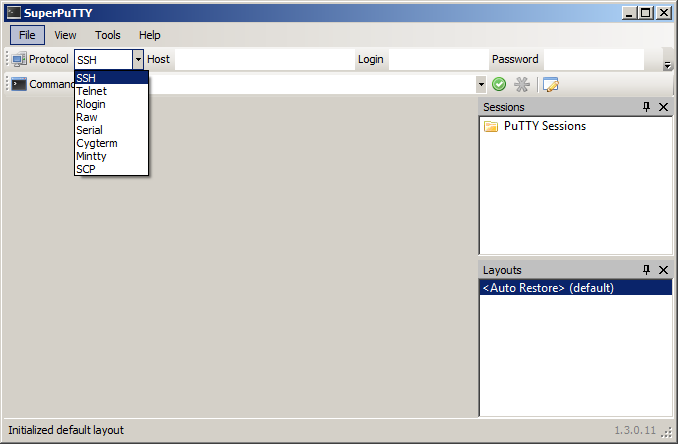 Superputty uses normal putty to connect so we can use telnet, SSH and some other protocols. Let's open some terminal tabs: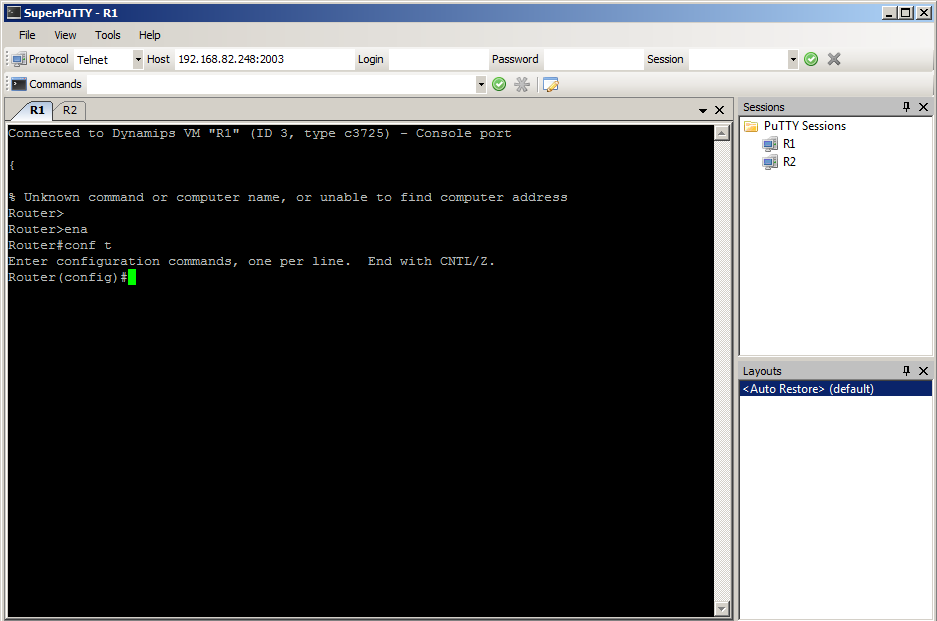 Above I opened two terminal tabs to my Cisco routers. On the right side of the screen I can also save the sessions so that I can open the terminals again with a single mouse-click.
If you only care about the terminal tabs I would go for Superputty as there are no features I can think of that would justify the cost of SecureCRT to me. If you have a suggestion or know of a better application to open terminal tabs please leave a comment!